Request Custom Order Info
Call us at (800) 510 1557 or submit your custom chocolate order with our form below.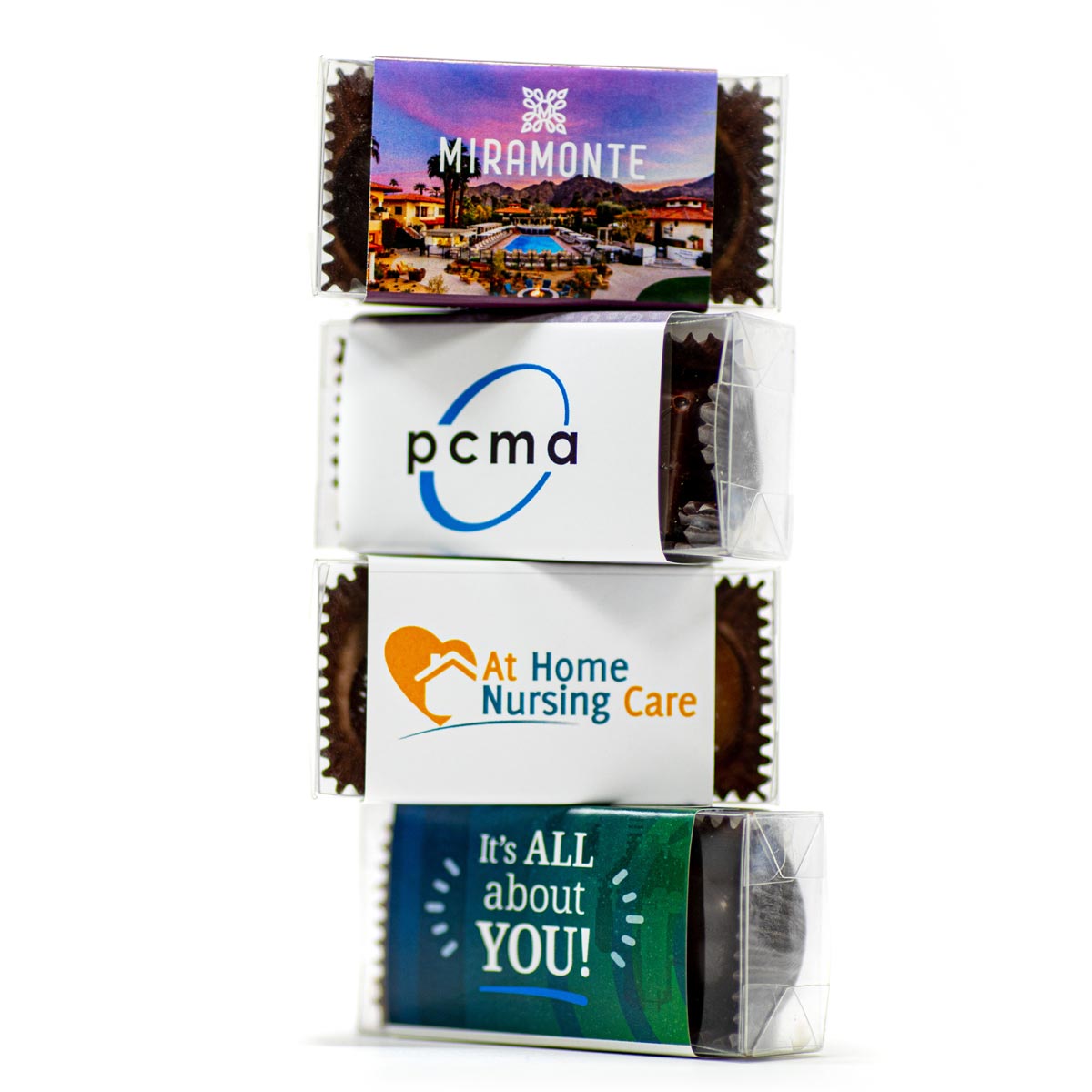 Dallmann Chocolate Lovers
Very good chocolates. You can also take a look at the picture I have posted, the chocolates look like a work of art. If you are in San Diego and looking for a gift to bring home, this is a great choice. It looks great and tastes great too. 

There are a lot of unique flavors as well, but be sure to try the PB&J chocolates. Something I have not seen anywhere else but was really good.

David Berry
The best chocolate I have had. Will order online for more. Try the Fleur de sel.

Saswat Mohanty
Wow the chocolates are divine! Bummed I didn't buy more. Gobbled up my 2 truffles so fast.

Katie P
Corporate Chocolate Gifts
There are many reasons you might want to find the best corporate chocolate gift. Perhaps you're looking for a way to reward your employees for a job well done, or maybe you'd like to send a gesture of goodwill to your clients or customers in appreciation for their loyalty. Whatever the reason, there are a few things that you should look for in the perfect corporate gift.
Ideally, you'll want to find a great gift idea that is universally appreciated by most people but that is unique enough to classify as a thoughtful gesture. You may also want the gift to feature your branding and logo in a fun yet elegant way. With all of this in mind, there are few corporate gifts that will check all your boxes quite like a Dallmann box of chocolates.
Customizable Chocolate Gift Options
When you opt for corporate chocolate gifts, you'll have many options to choose from. You can completely customize a box of chocolates to reflect your company's personality for a truly unforgettable gift that everyone on your business gift list will appreciate.
You can start by having branded chocolates where your business's logo is printed directly onto the outside of the box. This will give a first impression of who the chocolates are from and yield positivity and delightfulness. Select from our wide variety of delicious, customized chocolates to build a box that is best suited for your recipient.
Maybe you'd like to have your logo placed directly on the chocolates themselves. What a great way to personalize your chocolate! Choosing personalized chocolates is an awesome way to add an extra special element to your gift. If this is something that you're interested in, our master chocolatiers are ready to make your vision into a reality.
Click to inquire about your chocolate gift options today
Chocolate is One of The Perfect Gifts for Any Occasion
In the corporate world, you're likely going to have an occasion where you need a corporate gift. When your employees reach a major milestone or surpass your projected expectations. Perhaps you want to show them how much you appreciate their hard work. Or its the holidays and what better way to say 'Merry Christmas' 'Happy Holidays' or 'Tis the Season' than with a delicious box of assorted gourmet chocolates.
You might also find that your clients and customers appreciate a thoughtful gesture from your company every now and then. A thoughtful corporate chocolate gift box is a perfect way to say thank you for their continued loyalty and remind them that you are a company that truly cares about them. And think about the holiday season; it's one of the best times of the year to reach out to clients with a gesture of goodwill.
An Experience Gift: Engage, Enjoy, and Create a Special Memory with our Dallmann Virtual Chocolate Tasting Events
Have you ever heard of a virtual chocolate tasting event? It's a fun way to virtually gather your employees, colleagues, clients, or customers together to try Dallmann's unforgettably luxurious chocolates. Not only will you get to taste chocolate flavors – chosen by our head chocolatier, Dallmann's owner Isabella Knack - that you may never have had before, you'll learn what to pair with each delicious piece of chocolate.
Learn from our sommelier about what beverage goes best with your chosen chocolates. Wine isn't the only drink that goes with chocolate; beer and tea also complement chocolate very well. We'll share all the secrets about what pairing of drink and chocolate will best tantalize your tastebuds.
Our chocolate tasting events are sure to impress your guests. Everyone will have a great time enjoying every bite of mouth-watering chocolate while learning how to enhance each bite with the perfect pairing.
Click to inquire about a Dallmann virtual chocolate tasting event today!
Corporate chocolate gift boxes will certainly impress your customers and colleagues. Each piece of delectable drop of Dallmann chocolate will be remembered well after the last bite. Giving the gift of sweetness is the perfect way to show your gratitude.