Text columns with images
Shop our Vegan Chocolate Collection
Taste our gourmet vegan chocolate truffles. We offer 10 decadent flavors. All are plant based with ingredients like almonds, dates, coconut cream, quinoa, cocoa nibs, peanut butter and more – all of which are hugged by and encased in dark chocolate.
Explore Vegan Chocolates
Dallmann Chocolates - Buy Gourmet Chocolate Online
Build Your own Gourmet Chocolate Box
Here's What Our Customers Are Saying About Our Gourmet Chocolate Gifts
I know you are thinking its just chocolate. Oh No! It is an experience worth having over and over. The chocolates are not like anything I had before.


La O.
The best chocolate I have had. Will order online for more. Try the Fleur de sel.

Saswat M.
Wow the chocolates are divine! Bummed I didn't buy more. Gobbled up my 2 truffles so fast.

Katie P.
Great quality, great presentation, great gift! Highly recommend

Mary
Having been to Switzerland, Belgium and France, I missed those delicious one of a kind chocolates found in Europe. Isabella's chocolates are the same wonderful chocolates. I moved from San Diego to Prescott and now enjoy the build your own box with all of my favorites. The salty caramel is my favorite but I enjoy all of them.

Lynn W
Luxury chocolates dosen't begin to explain the taste explosion you'll have when you bite into one of these delicious hand-made gourmet truffles. Yum!

J Nelson
Perfect. From the care in packaging to ensure the premium quality would not be impacted by transit to the last bite that was simply divine.They were absolutely beautiful and I enjoyed every single bite. I bought a box of hand-picked chocolates for my husband so he would not feel left out. We cannot wait to order more; we found our new "celebration" treat! Exquisitely Delicious!

AnnaMarie R.
best-selling Artisan Chocolate Bars
Chocolate is always the perfect Gift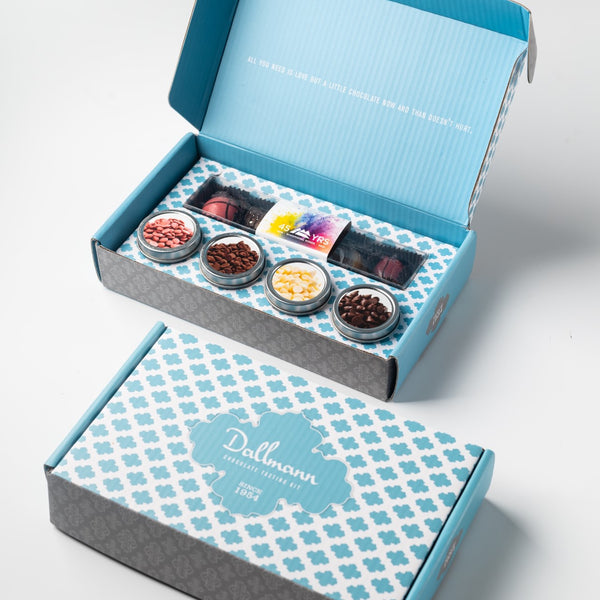 A Chocolate Experience
Chocolate Tastings
Boost moral or bond with favorite clients over some good wine and great chocolate with our virtual or in-person chocolate tasting experiences.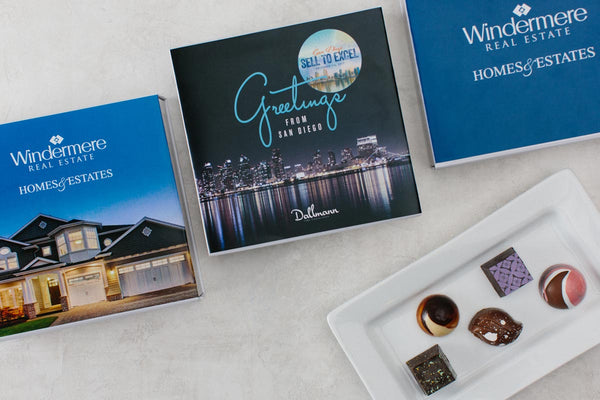 Corporate Chocolate Gifting
Combine our exquisite chocolate and elegant packaging with your company logo.
Say thank you to your top clients or reward your colleagues for a job well done with Dallmann Fine Chocolates