World's Best Chocolate
Subscription
Subscribe and save 15% on your favorite chocolate
Subscribe today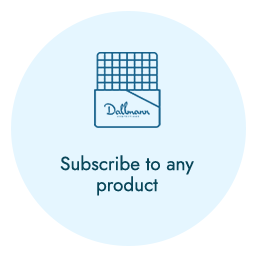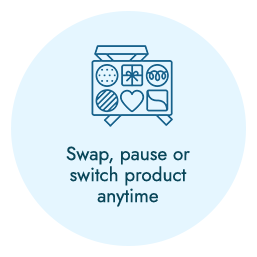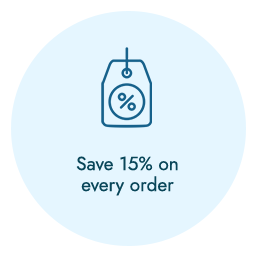 The Perfect Chocolate Gift
Chocolate Treats with Recurring Chocolate Savings at 15% Off
MONTHLY CHOCOLATE SUBSCRIPTION BOXES
What's better than a box full of delicious, chocolates? A box full of delicious, chocolates delivered to your doorstep
Few things are more satisfying in life than opening a box full of delicious, high-quality chocolates.
But what if there was a way to have luxurious monthly chocolates delivered straight to your doorstep so you can experience the euphoria of unpacking a sweet treat every month?
Dallmann's chocolate monthly subscription program is the perfect way to indulge yourself, or someone else, with handmade, delicious, and totally scrumptious gourmet chocolate truffles.
Indulge in your favorite artisanal chocolates for less with the Dallmann subscribe and save chocolate club program. Get your chocolate gift subscription to treat yourself or brighten up a loved one's day.
A chocolate lover's dream, you will receive a recurring chocolate discount of 15% which allows you to choose your monthly box, freshly made to satisfy yours or anyone's taste buds. Our chocolate savings option is a great way to lose yourself in a piece of chocolate paradise and save big.
Subscribe today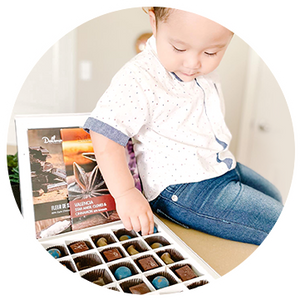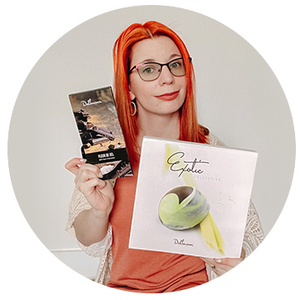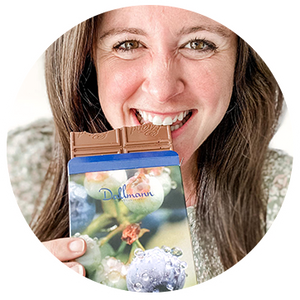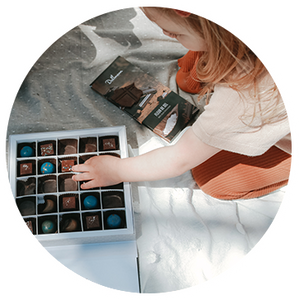 Why Choose Dallmann Confections
With Dallmann, you can expect to experience some of the finest chocolate in the world. Each item of high-quality artisan chocolate we create is handcrafted to provide you with beautiful chocolates that look good and taste deliciously decadent.
We cater to all chocolate lovers, whether you prefer milk, dark, or white chocolate, require dairy-free or vegan sweet treats, or need a sugar-free chocolate fix.
Handcrafted in Small Batches
All Natural Ingredients
(with no preservatives or artificial flavors)
Pick Only The Flavors You Want
Support a Minority Owned Business
Pick Your Chocolate Monthly Subscription
choose your favorite collection
The best thing about our chocolate gift subscription service is definitely the eating! The second-best thing is that our chocolate subscription boxes are fully customizable to your taste and mood.
Satisfy your sweet tooth by building your own box or opting for specific flavor profiles for ultimate luxury. Select your chocolate box size from small batches of 9 pieces all the way up to 50 pieces.
Want more than a month's subscription? Choose to get your decadent chocolates delivered at two, three, and four weekly intervals, whatever works for you.
Inspired by our customers' favorite collections, these are the types of subscription boxes we offer:
Pay Less
When you subscribe to our monthly chocolates subscription, you save 15% on EVERY order.
Exclusive Perks
Get first access to exclusive deals, new flavors, and specials.
No Strings Attached
You can easily swap flavors, skip orders, or cancel your subscription anytime.
You Are In Charge
Select your favorite flavors, collection, box size, and frequency.
Customer Chocolate Subscribe & Save Reviews
So Delicious!
I just love getting a wonderfully crafted box of silky-smooth chocolates delivered every month! It's such a special treat. The boxes are never late and always come with additional chocolate goodies!
by MELINDA H
Great Value for Money!
Dallman Confections make the best gourmet chocolate around. I'm so happy that they finally offered a subscription service, so I don't have to place an order all the time.
by VANESSA T
Superb
These chocolates are wonderful. A great mix of flavours.
by DAVID Q
About The Dallmann Fine Chocolates Family
Dallmann Fine Chocolate has a long and rich history producing the best Chocolate in San Diego, but don't just take our word for it. Dallmann was voted as one of the TOP best San Diego Chocolate companies by Kev's Best, voted one of the best Chocolates in San Diego by Red Tricycle, and rated on the best places of eat Chocolate in San Diego by Eater San Diego. Our history is embedded in creating our rich Chocolate patisserie, and we use that to bring you the very best flavors and delights. Gift or Sign up for your chocolate subscription box today.
Subscribe today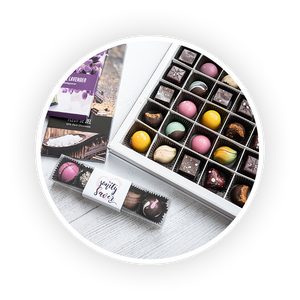 Commonly Asked Questions
In a nutshell, a subscription box is a fantastic way to indulge in your favorite chocolate, try out newest products or simply treat yourself or a friend to a unique monthly experience.
This depends entirely on the subscription box you choose, but typically the prices range from around $23-$100
Shipping will be calculated during check out and may vary during hotter months
It's hardly surprising that subscription boxes have taken off they way they have; who wouldn't enjoy a box of goodies delivered to their doorstep every month? They're not only a great way to indulge your passion, but discover new products and enjoy some surprises along the way too. Even better still, subscription boxes make perfect gifts for friends and family. Whether it's for a birthday, Christmas, or even just because, a subscription box is a unique and thoughtful present that will provide joy long after the excitement of the day has passed.
your subscription will automatically renew unless you cancel
We typically ship 24-48 hrs after your order is placed unless otherwise requested
You can cancel, pause or change your subscription in the customer portal once you are logged in. If you are having difficulties logging in, feel free to send an email to cs@dallmannconfections.com and we can help manage your subscription.
You can cancel your subscription anytime by signing into your account or email us cs@dallmannconfections.com
Your happiness is our top priority. If there is any issue with your subscription please email cs@dallmannconfections.com
We currently ship to Canada only.
Yes, we do! We offer a vegan-friendly chocolate monthly subscription option.