›
Exotic Chocolate Gift Boxes
Exotic Chocolate Gift Boxes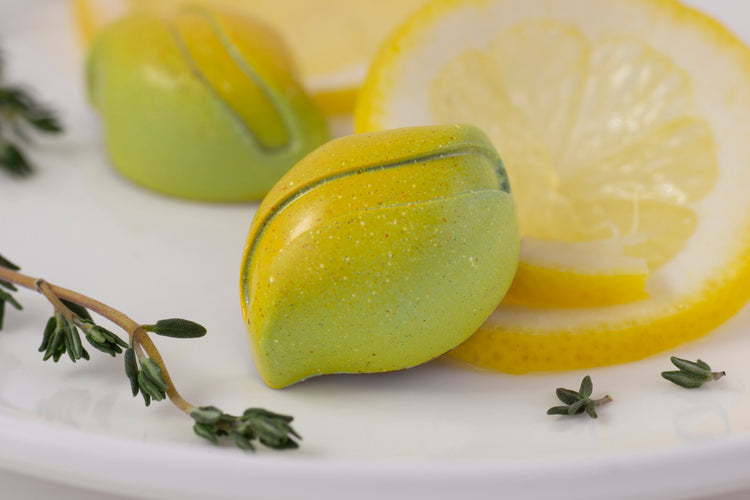 Exotic Chocolate Gift Boxes Perfect All Year Round
Did you know that chocolate can be a perfect, unique gift? Chocolate is always a fantastic gift option, but if you're looking for more than just a basic chocolate selection box, then exotic chocolate is the solution you've been looking for. 
Exotic chocolate adds a whole new dimension to chocolate tasting, and whether you're a connoisseur or someone who just loves the taste of chocolate, exotic chocolates will take you to the next level in chocolate tasting. At Dallmann, we handcraft exotic chocolates, combining the highest-quality chocolate with the flavors that we are renowned for.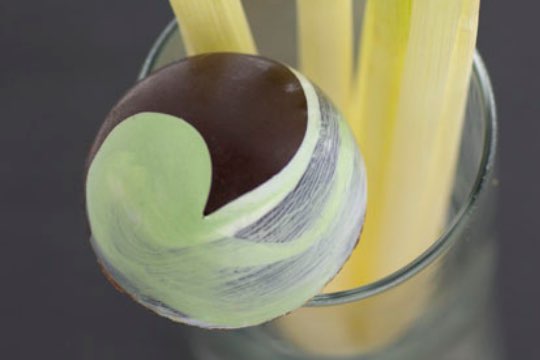 What's Inside Each Exotic Chocolate Gift Box?
Exotic chocolate is a gift that will be remembered. Our unique flavor combinations are inspired by adventure and have helped to push the boundaries of what chocolate can be used for. From exotic chocolate truffles to some of the most exciting flavors in the world, your box of exotic chocolates will have a multitude of sensations to enjoy and savor.
Inside a Dallmann's exotic chocolate gift box, you'll find a wide range of flavors. Depending on the exotic chocolate gift box size, you'll find:

Hibiscus Raspberry:
Exotic truffles made with white chocolate that balances perfectly with
the tang of the hibiscus and the layer of raspberry jelly. 
Strawberry Balsamic:
The perfect blend of aged Modena balsamic vinegar and fresh, organic,
strawberry puree, all wrapped up in a white chocolate exotic truffle. 
Coconut Curry:
A white chocolate ganache containing fresh coconut gianduja and yellow
curry for an unexpected and delightful burst of flavor. 
Bacon & Applewood smoked Salt:
The perfect combination of sweet and savory, these smooth, rich exotic
chocolate truffles are finished off with Applewood smoked salt and bits
of bacon. 
Lemongrass & Mint:
Using milk chocolate combined with lemon and mint means fresh-tasting
exotic chocolate that will give a fresh burst of flavor with every
bite. 
Lemon & Thyme: A white chocolate shell encases the fresh infusion of thyme and organic lemon juice. A timeless, exotic chocolate flavor. 
Spicy Passion Fruit:
Delicate beginnings followed by a burst of intense flavor, this exotic
chocolate is one that you will want to try again and again. 
Sea Salt Caramel:
One of our bestsellers and one of the most popular exotic chocolate
flavors in the world, the Dallmann sea salt chocolate is something that
everyone has to try at least once. 
Ginger: A dark chocolate delight that turns the exotic chocolate truffle into a taste experience. 
Cardamom & Orange:
Using blood orange to flavor this chocolate truffle means that you get
the sweetness of the orange offset by the complexity of the cardamom.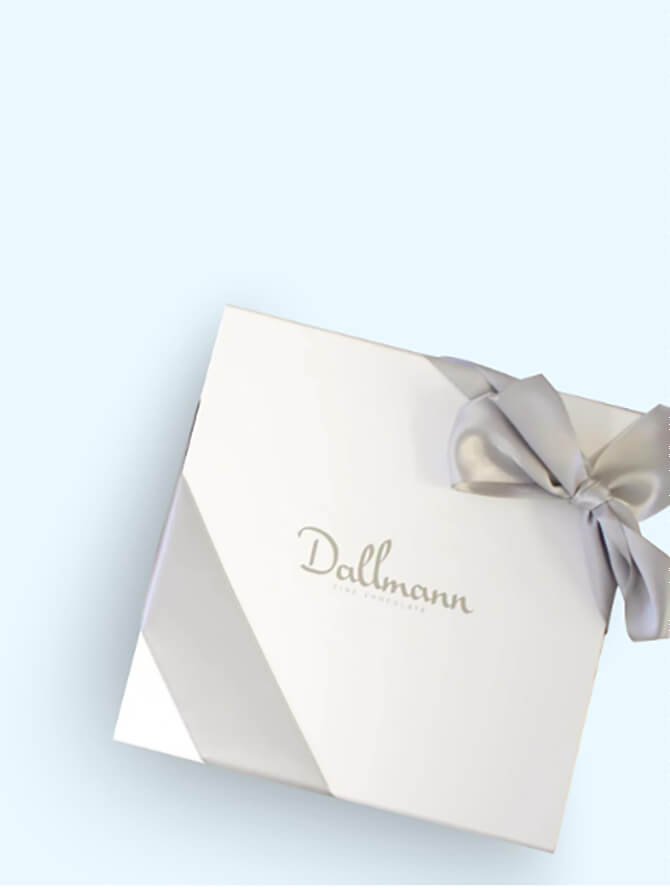 What Makes A Box of Dallmann's Exotic Chocolates Special?
A box of chocolates is a unique present that will never be forgotten. Dallmann's exotic chocolate bars and boxes are a step beyond traditional flavors, and we use our passion for chocolate combined with our years of experience to create the exotic flavors and original combinations that your palate will fall in love with. The Dallmann approach to creating the most unique and flavorsome exotic chocolates, combined with
your ability to customize your boxes, means that your gift will be a perfect surprise no matter the time of year or the occasion. 

We only use the freshest of ingredients so you know that when your box of exotic chocolates arrives, they will be ready to eat. If you're not
planning on eating them immediately, then simply store them in the fridge or somewhere with a temperature between 58°F and 60°F (exotic chocolates are stored in the same way as red wine). 
The diversity of the chocolate flavor means that it is extremely well-suited to combining with even the most unusual and unpredictable types of foods and flavorings. Very often, you'll try an exotic chocolate flavor that you're skeptical about, only to fall in love with it and want to eat it again and again. 
If you're tired of gifting the same old box of chocolates year after year, then it's time to start thinking outside the box (of chocolates). Take a look at our exotic candy and popular exotic truffles, and whoever you're giving a gift to will have a tasting experience unlike any other.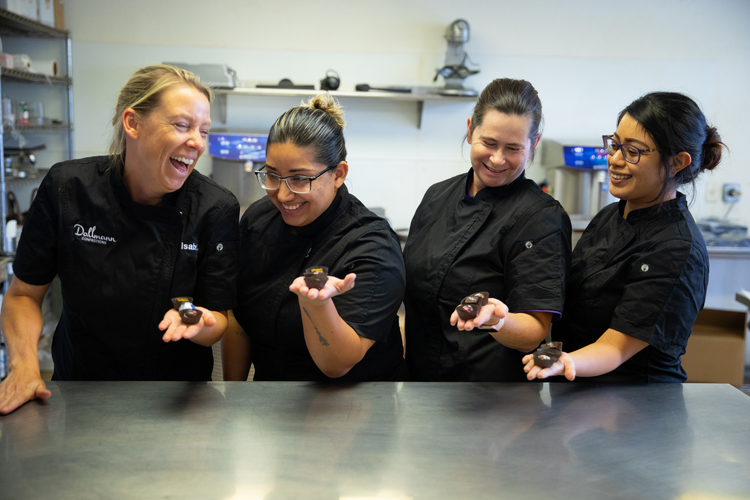 About the Dallmann Fine Chocolates Family
Dallmann Fine Chocolates has a long and rich history producing the best chocolate in San Diego, but don't just take our word for it. Dallmann was voted as one of the TOP best San Diego chocolate companies by Kev's
Best, voted one of the best chocolatiers in San Diego by Red Tricycle, and rated one of the best places to eat chocolates in San Diego by Eater San Diego. Our history is embedded in creating our rich chocolate and patisserie, and we use that to bring you the very best exotic flavors and delights.
choosing a selection results in a full page refresh
press the space key then arrow keys to make a selection